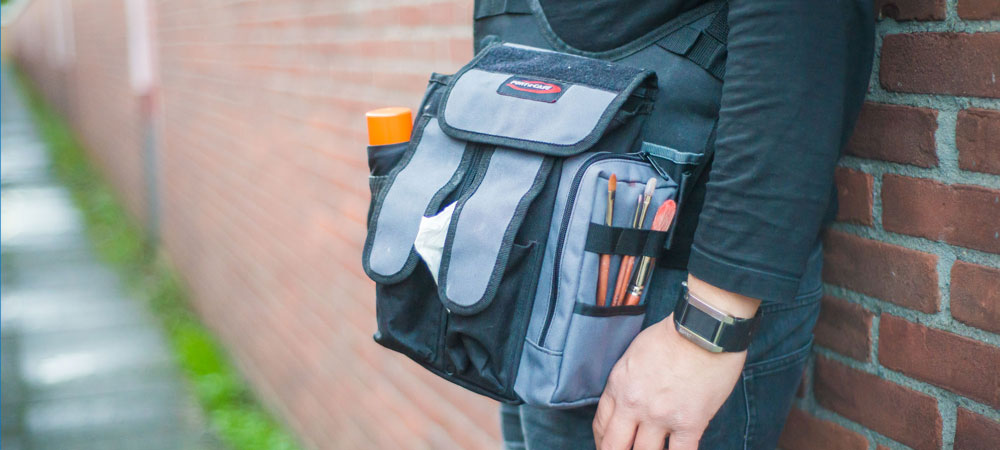 When I started out as a make-up artist I bought a make-up belt from The Black Bag Company  through Burman Industries. That's so long ago; it was even in the last century (seriously. The Black Bag Company is long out of business, I'm sure) It's a great little belt – I still have it in storage. The next one I got through Setwear; the Touch up Set Smock & Bag (Now available through Make-Up forever) Also handy but also a bit bulky and a little awkward on set; and then I found Steve LaPorte's Port-A-Case.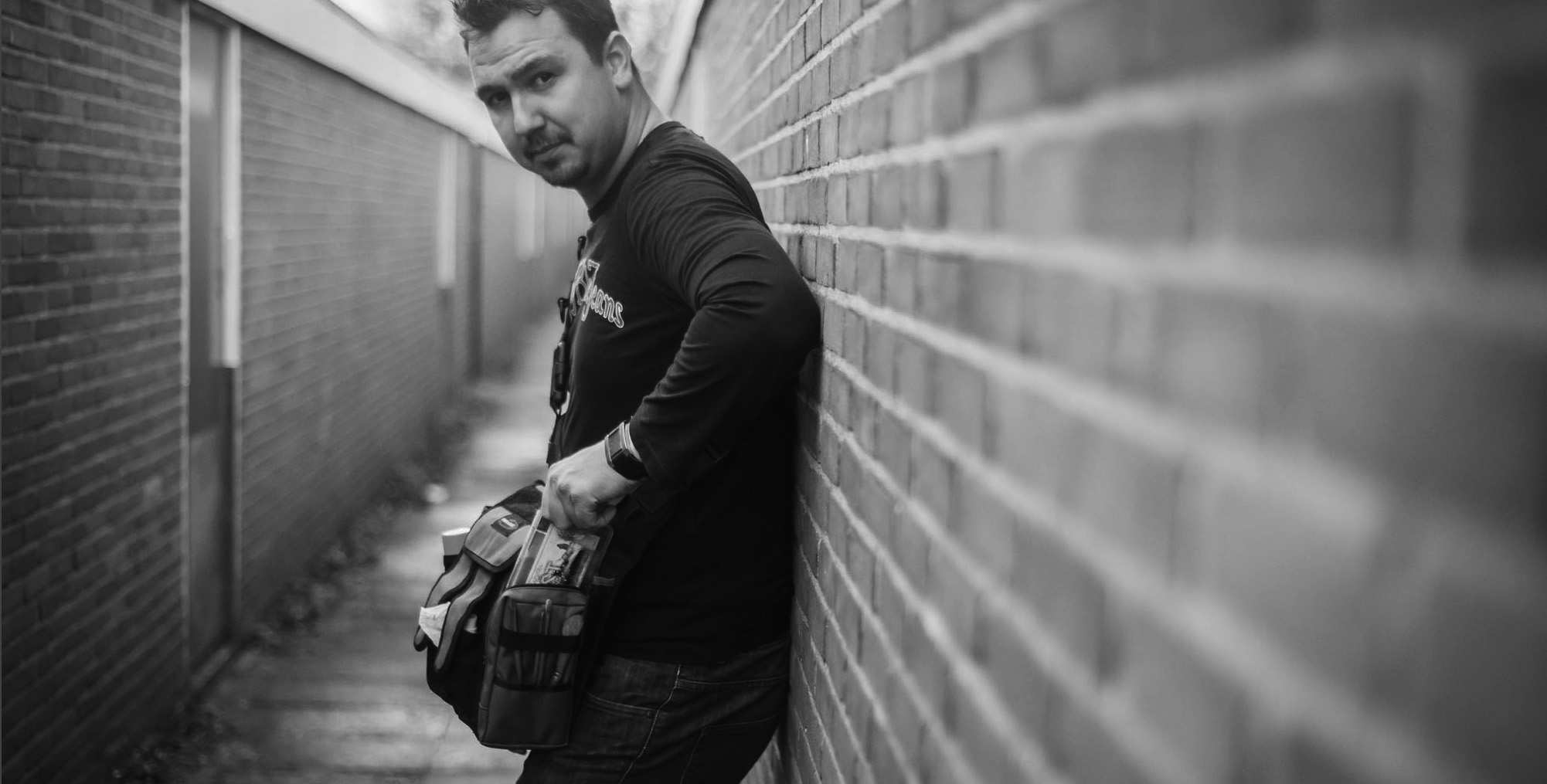 Now I own a lot of set bags and utility bags and I have to say that the "Port-A-Case" is the best I found around. It's convenient,sturdy and extremely roughed. How can it not be? Steve had it Jungle-proofed when he used it on the hit television show "Lost". When I ordered mine he personally send it over from Hawaii – where he was shooting at the time.
The Port-A-Case might not be as big as other set bags but its configuration is so that every part of it can be used to its maximum capacity; The main compartment houses a tissue box holder with on it two (velcro flap covered) compartments for tools or palettes. On the one side is a bottle holder that can also be used for holding a tube of Wet Ones. On the other side is a zippered pouch that can store up to two (tattoo) palettes and even has some inner separators to keep your stuff organized. On the same pocket is a elastic band to hold some brushes and on the top of the bag are more little pockets and holders for pens and and a flashlight. Last but not least; on the inner side of bag is big compartment thats big enough to hold continuity photos or note pads.

It's a great add to your arsenal of make-up weapons if you want to be bullet-proof on set. You can get the Port-A-Case in Forest green, Gray grey and "ER" red. If you order one directly from Steve himself be sure to also add some of his Facemaker grease paint palettes; The "Freckle-n-Hide" is a great little palette with both  effects colors as Dermacolor-like cover-up concealers. I used Steve's "Here-After" palette almost exclusively last Walibi Fright Nights to ghostify and zombify my actors; great dead-like character make-up. You can also find Steve's favorite Skin illustrator colors in "Steve LaPorte's Lost Island" palette that he created specifically for the show – it's available from Premiere products.
All around great products!