New Editie van " Special Make-Up Effects" verkrijgbaar!
20 feb 2017, Posted by Geen categorie
in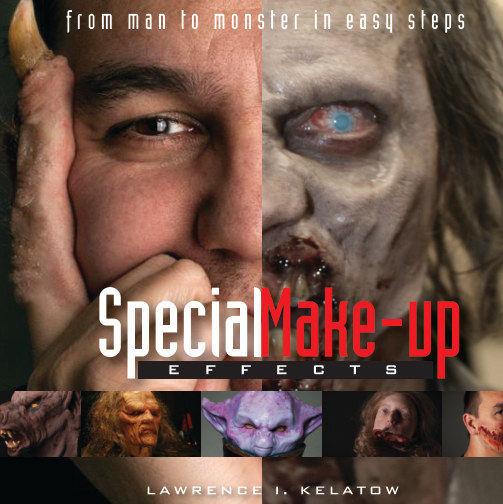 De nieuwe, limited " Zombie"-editie van " Special Make-Up Effects is weer verkrijgbaar; dit is de ENGELSE en GEUPDATE versie! Met 120 pagina's en luxe hardcover omslag.
Te koop via Blurb op de link hieronder.
In his book "Special Makeup Effects" make-up artist Lawrence Kelatow introduces you to the world of makeup, prosthetics and special effects. Step by step he guides you to create a design, a lifecast, mold making, casting prosthetics and applying them.
He also explains in easy to follow examples of how you too can make fantastic "Out-of-the-kit" effects without molds or preparation – and with minimal investment.
Learn from this book how to:
Design of Special Makeup Effects
Out-Of-The-Kit Effects
One-piece molds
Lifecasting
Two-piece molds